---
ORDER BOOK here. Czech printed version – price 390 Czk.
---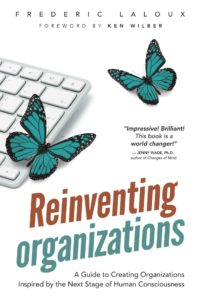 The Laloux book "Reinventing Organizations" explores and describes the development of self-organizing companies, which is already used worldwide (about 10,000 people) in large and small companies.
In this (pioneering) book, a new form of "group of all leaders," or a "group of all leaders," which also plays a central role in "CB by Scott Pecka", is introduced as a necessary evolutionary step. We can expect that this area will also have great potential and development over the coming years.
The book is translated into Czech too, you can buy this book for 350 Czk, write us on …. email.
In English, you can buy this book on the webpage, pay only what you will feel right!
Web: www.reinventingorganizations.com