When I was 15 years old I experienced true community with around 10 people and it was an amazing gift for me. We used to sit in the circle, sharing everything, what everyone had in their hearts, the joy and the pain. Everyone could be themselves and despite of that we have carried the feeling of union with us. It was a gift which I have not fully understand and in the moment when it finished, there started my searching and the path to holding the true community processes and all human relationships. And it is my goal till now – live truly and share throught my heart, my mind and activities.
In summer of 2005 I have got another gift in the appearance  of very deep experience at the Community Building process by Scott Peck, which about I have dreamt many years. It was as a confirmation to start distressful path to facilitate these seminars, search the paths to each other and to learn to be myself.
I have studied the Biological University UK, pedagogy of biology – geography and 3 years study of Waldorf pedagogy in Prague. Then I used to teach at the Waldorf basic school and lyceum. I am the founder of the non-profit organization "A centrum", which is offering services for pregnant women and parents with babies since 2001. I was the director between 2010 and 2017. Since 2006 I am a lecturer, teaching parents how to take care of babies. Next I am following the lectures, counselling and publishing activities.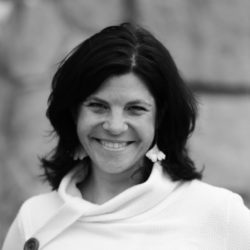 "CB workshops are always bringing me new knowledge, wisdom and real changes of myself. Through the workshops, I am learning how to be in deep contact with myself and with others, and in this I see great sense for all interpersonal relationships. In my view, the more people will learn these ways of communication, the more we will be able to have healthy and happy relationships, better understanding and cooperation and real love between human."
– Hana
works as systemic organizational consultant and coach, supporting individual and collective transformation processes.
My very first experience with something like Community Building was when as a student I found myself in a one-week group dynamics training group. This method of experimental and highly effective learning really catched me. I was personally moved, it felt like coming home and starting a new journey on the same time. So I learned how to facilitate that.
In Community Building, I found a quite similar approach but with more emphasis on heart connection, spirituality and wholesomeness. I'm convinced that this reflects a social shift … we live in a time where "integration" and "resonance" have become critical topics for the wellbeing of individuals and collectives. Community Building supports to be connected in a ever faster moving world: Social Media 5.0 :-).
I live in Austria and Czech Republic.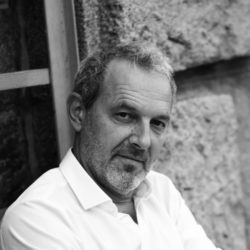 Becoming a solo parent I realised I need to be more around people not only because of me but also because of my son, as there was missing one parent and we wanted to fill up the gaps in the family. So I tried to cooperate more with my neibourgs and people around me, and starting to realise how any form of a community is important for us. How healthy and prosperious it is.
Soon after that I accidentally walked into M. Scott Peck book The different drum and straight away passed out the seminar The real encounter. After this I knew I wanted to continue somehow to work on building the community. Now I am helping to spread out the know how about Community Building throught marketing and PR tools.
My professional life consists of project management, marketing, fundraising and managing of interesting projects. These days I am focusing on writing articles to media, mostly about community, relationships and personal progress. I do Public Relations and marketing in different projects and also work with people as a Gestalt couch. I also love aromatherapy and do massages based on DoTerra aromatherapy oils from time to time. I like traveling, theater, architecture and art. I also practise yoga.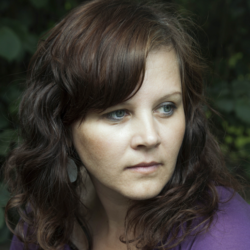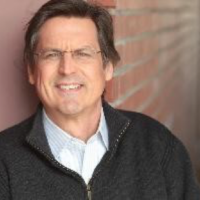 is the president and chairman of the Community Building Institute (Tennessee, USA). He is also president of Ed Groody & Associates, Inc., a consulting firm for organizational development. He and his team have been helping companies since 2001 to achieve exceptional results while creating a spirit of community in the workplace.
Edward specializes in helping senior executives implement change that empowers and recognizes employees. He has successfully managed financial and cultural turnarounds in numerous commercial enterprises and public institutions. (more info: www.communitybuilding.com)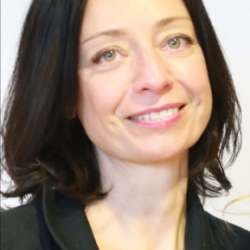 Self employed; 2008 training for Community Building Facilitator in UK; since then I facilitate workshops in UK, Germany and Austria in many different settings. I am very dedicated to the Community Building process and this form of self development, which I am able to experience in myself and in others.
In addition it seems to me more and more important to spread Community Building in nowadays social and politic athmosphere, as a forum where people can learn and practice how to meet the "Other" – or even the "Enemy" – in openess and honesty. A forum where they can develop the courage to rediscover our common condition as human beings, which behind all our differences waits to be seen again.
I also teach communication workshops and am training to become a certified Nonviolent Communication trainer. I run my own business in medical market research.
(More about Nadja: https://commbuildaustria.com)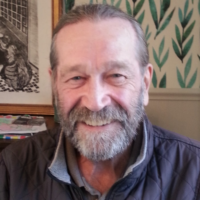 I have been a facilitator of Community Building since the 1980's and was trained and selected by M. Scott Peck and the Foundation for Community Encouragement. I was also the Director of Programs at FCE. As Director I arranged both public and private workshops around the world. We have worked with groups as diverse as the US military, religious organizations, and manufacturing companies in the US, Africa, Europe and Asia.
Community Building is applicable to all cultures with no particular belief system required. I'm currently living in the US and at times the Czech Republic. I came here because I was "called" to do the work of Community Building as it was originally taught to me. This work has touched my life as well as I have seen it touch other lives. I work in collaboration with other trained facilitators who feel a similar "calling". (more info: www.fce-community.org)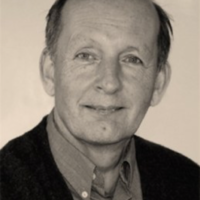 is a management consultant and trained speech therapist (specialization: stuttering) from the Netherlands. Intensive training in Community Building since 1991, since 1996 he leads his own CB groups.
Facilitator for "CB in Business" worldwide among others in the American team for Unilever, KPN, and Shell. Accompanying training groups for CB facilitators since 2009.